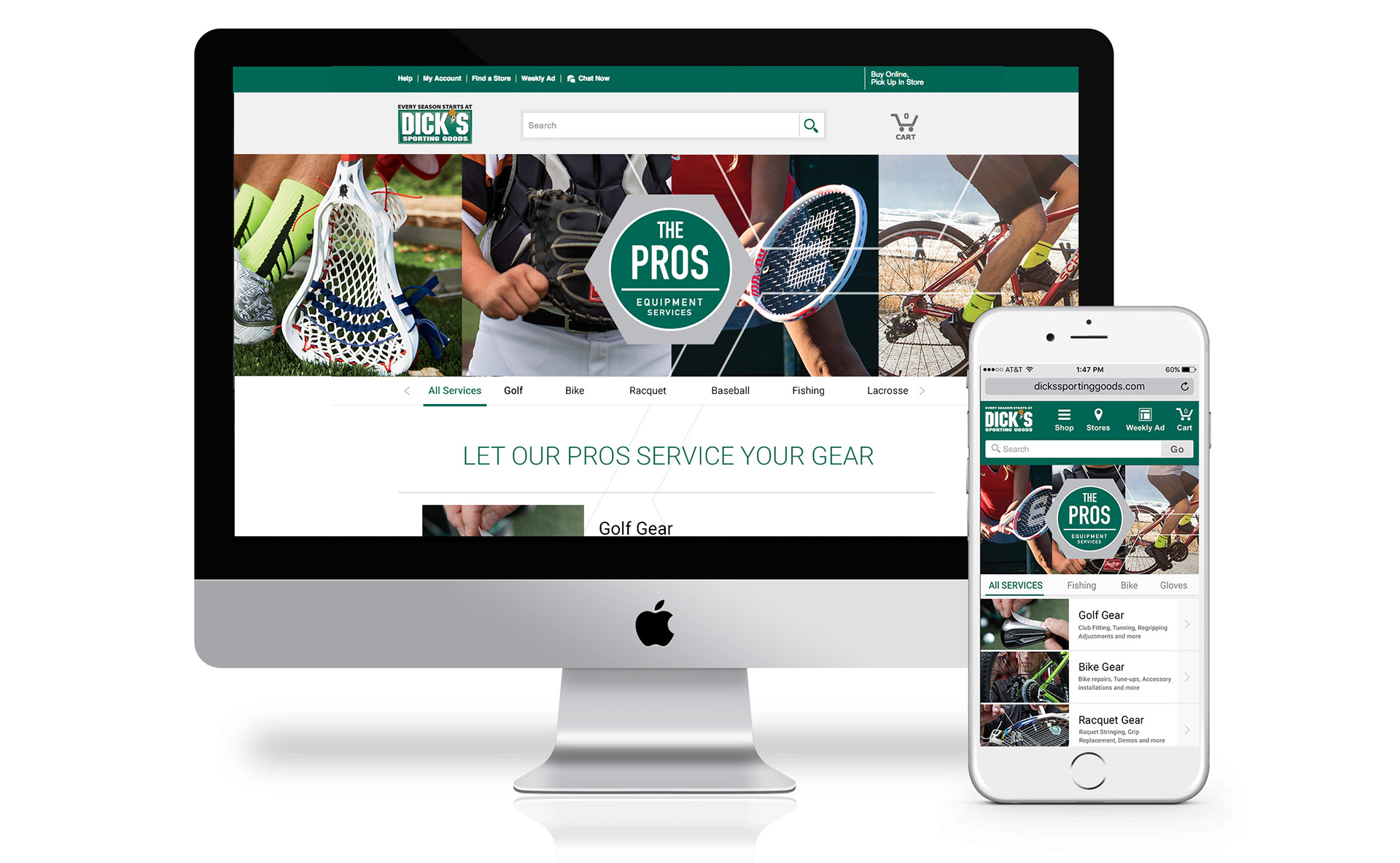 Dicks Sporting Goods: Store Services Landing Pages
Goal —
Redesign the Store Services web pages to improve the over all experience and east of use for customers. As well providing clarity for the customer about these services and updating content
& information.
Notable Challenge —
Designing within restricted guidelines due to the current platform the site was running on. While keeping in mind that the site would be on a new platform within a year. Thus said, this layout needed to be easily scalable for dev when the time came to adjust code and develop V2.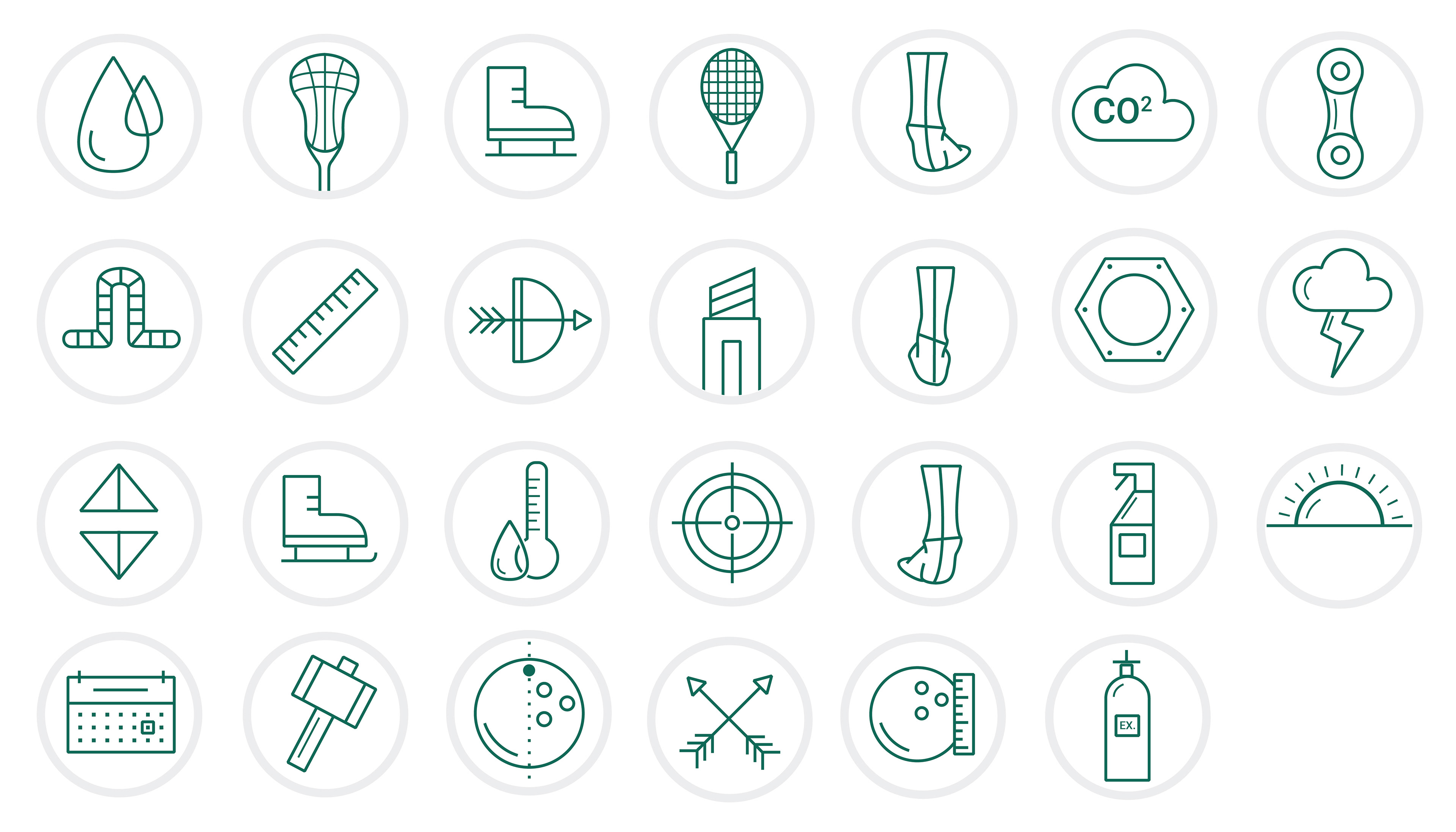 Process —
Here are a few of the many iterations and wireframes that were explored during this sprint. It was essential to work directly with dev from start to finish so we could deliver a solution that was achievable with the restrictions we had.