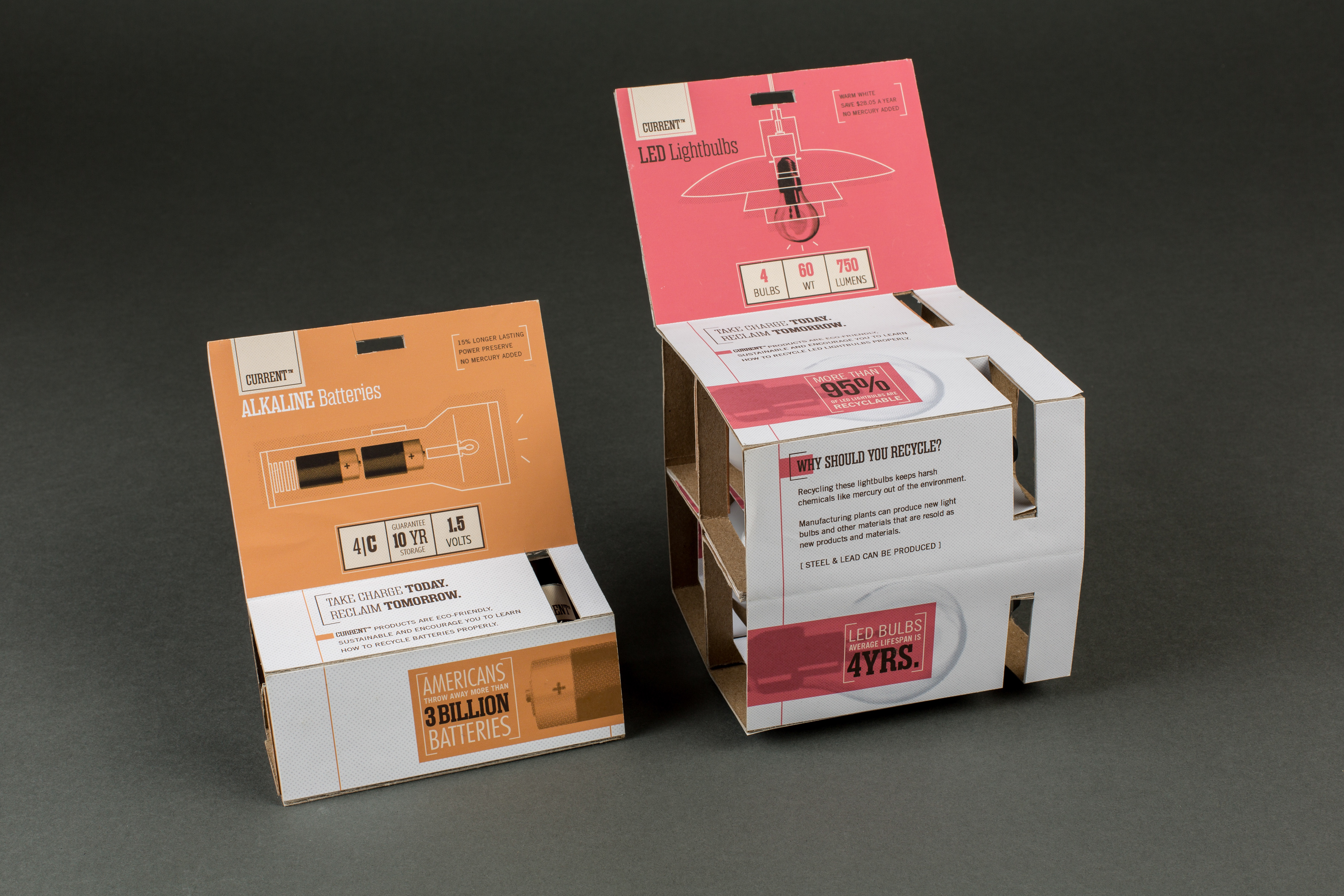 CURRENT Lightbulb & Battery Packaging
The Mission —
Current is a sustainable brand that highly encourages recycling. These environmentally friendly packages use no adhesive, eco-friendly ink, and unfolds flat to reduce shipping costs. Current encourages buyers to recycle their used lightbulbs and batteries at the in-store display where they were purchased. As incentive, when 'x' number of recycled products are returned, the store providing the display will contribute to providing a community garden.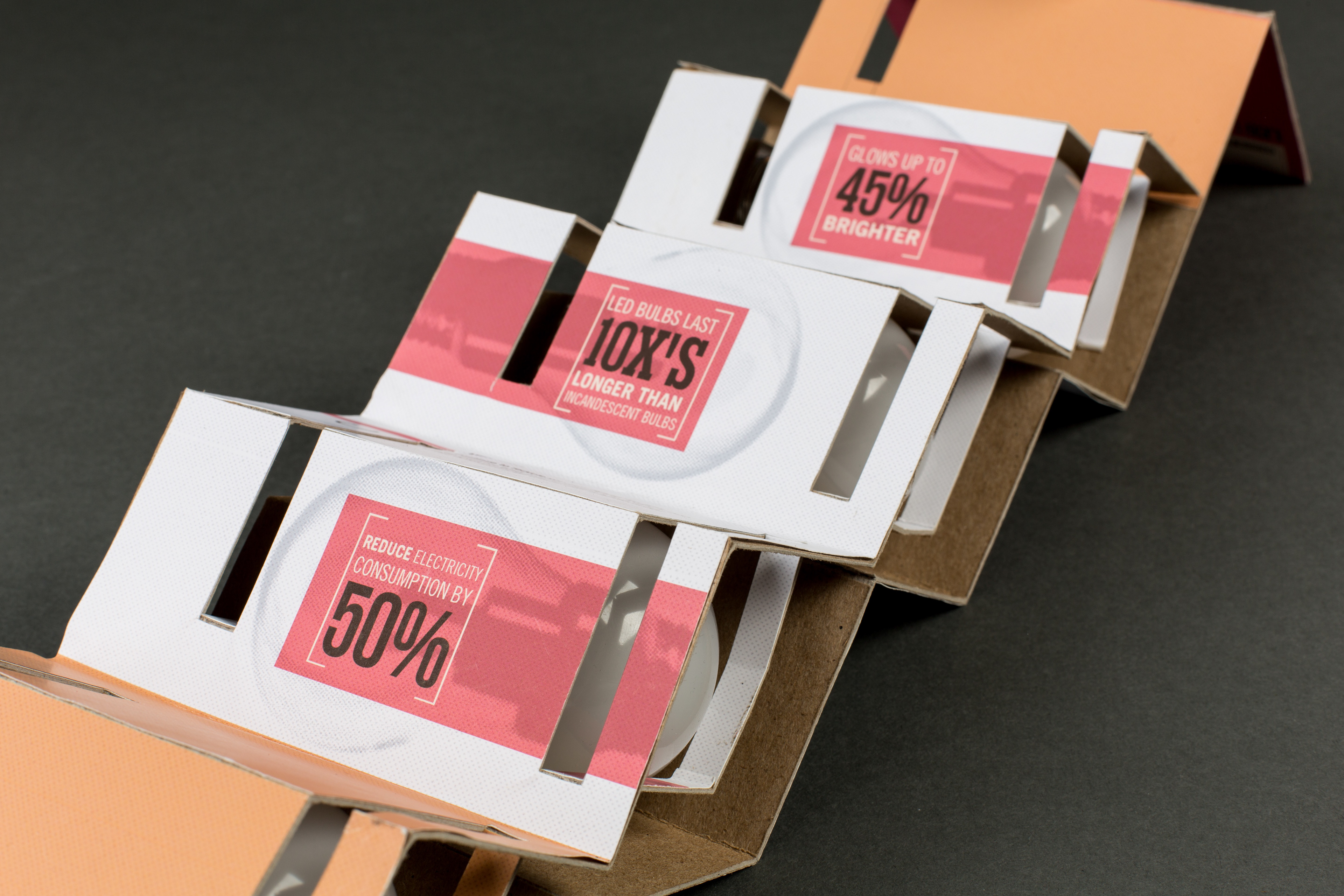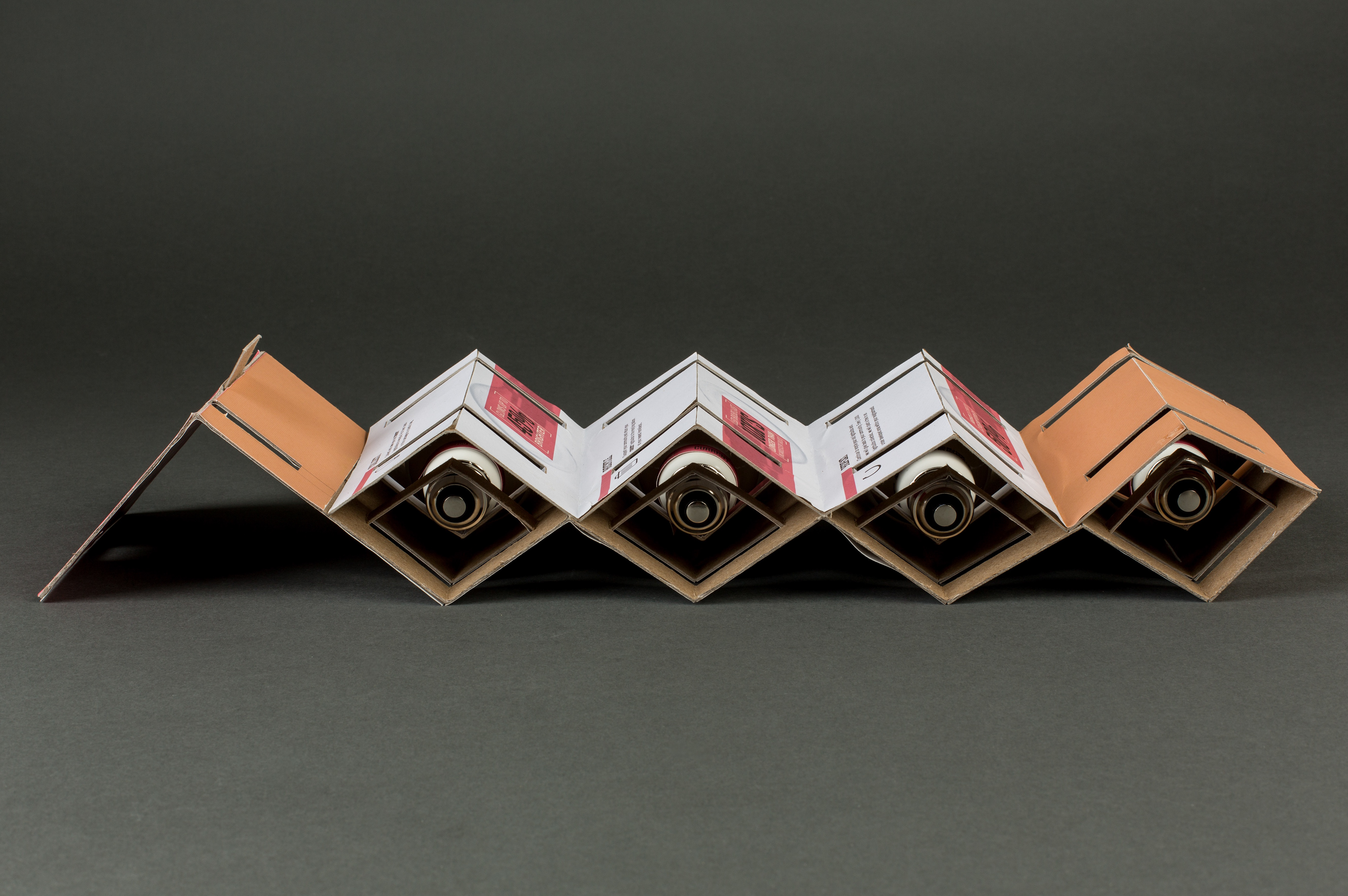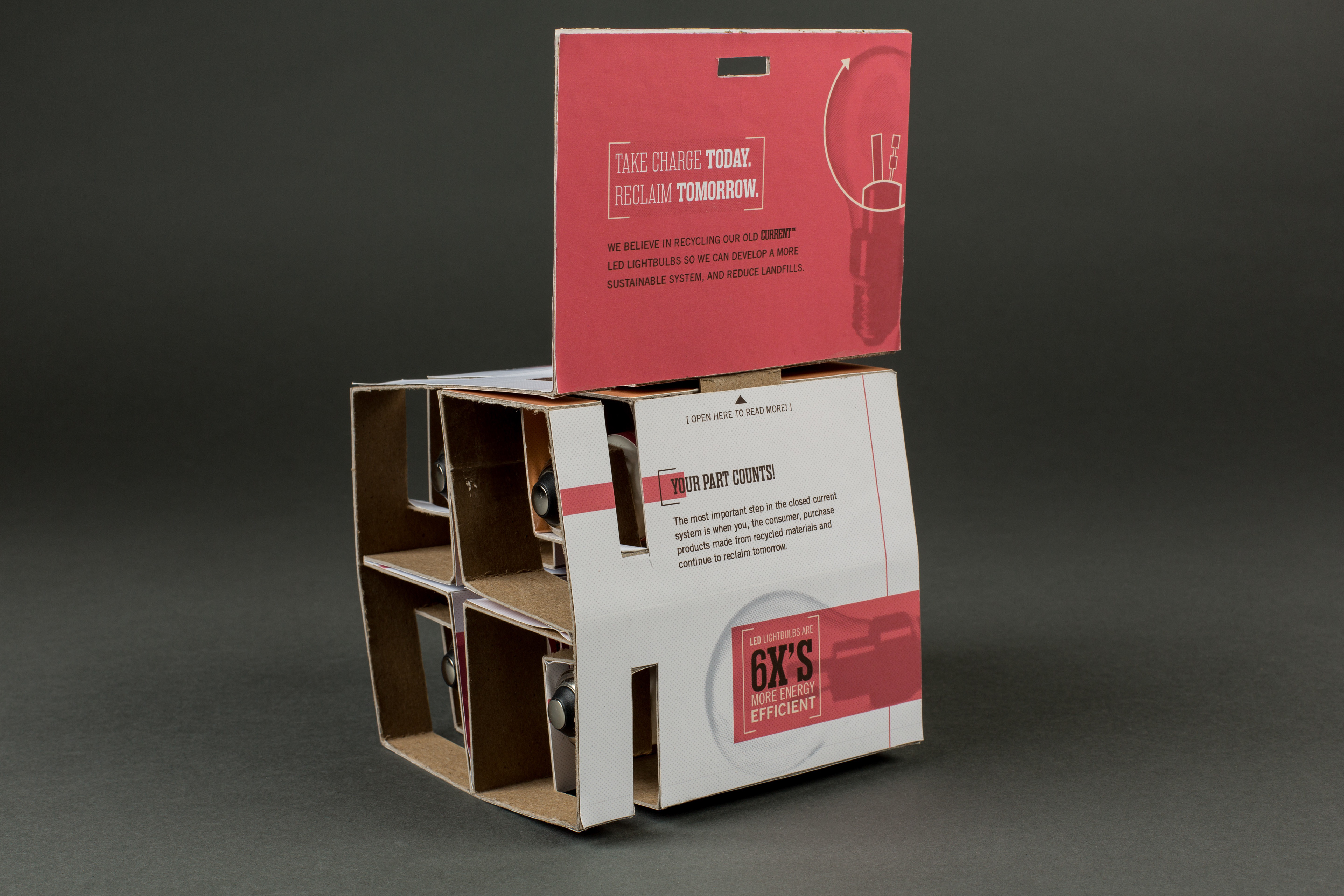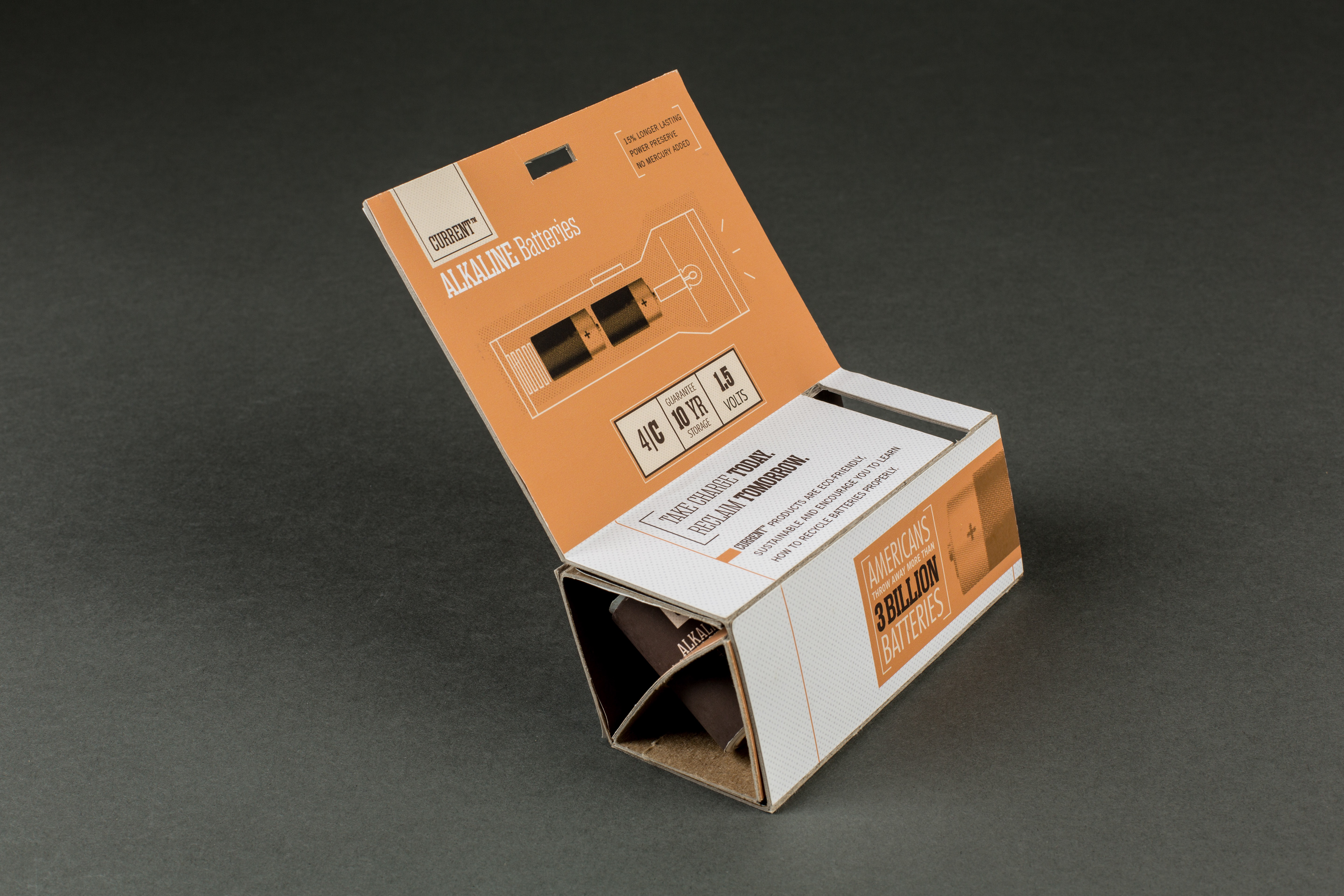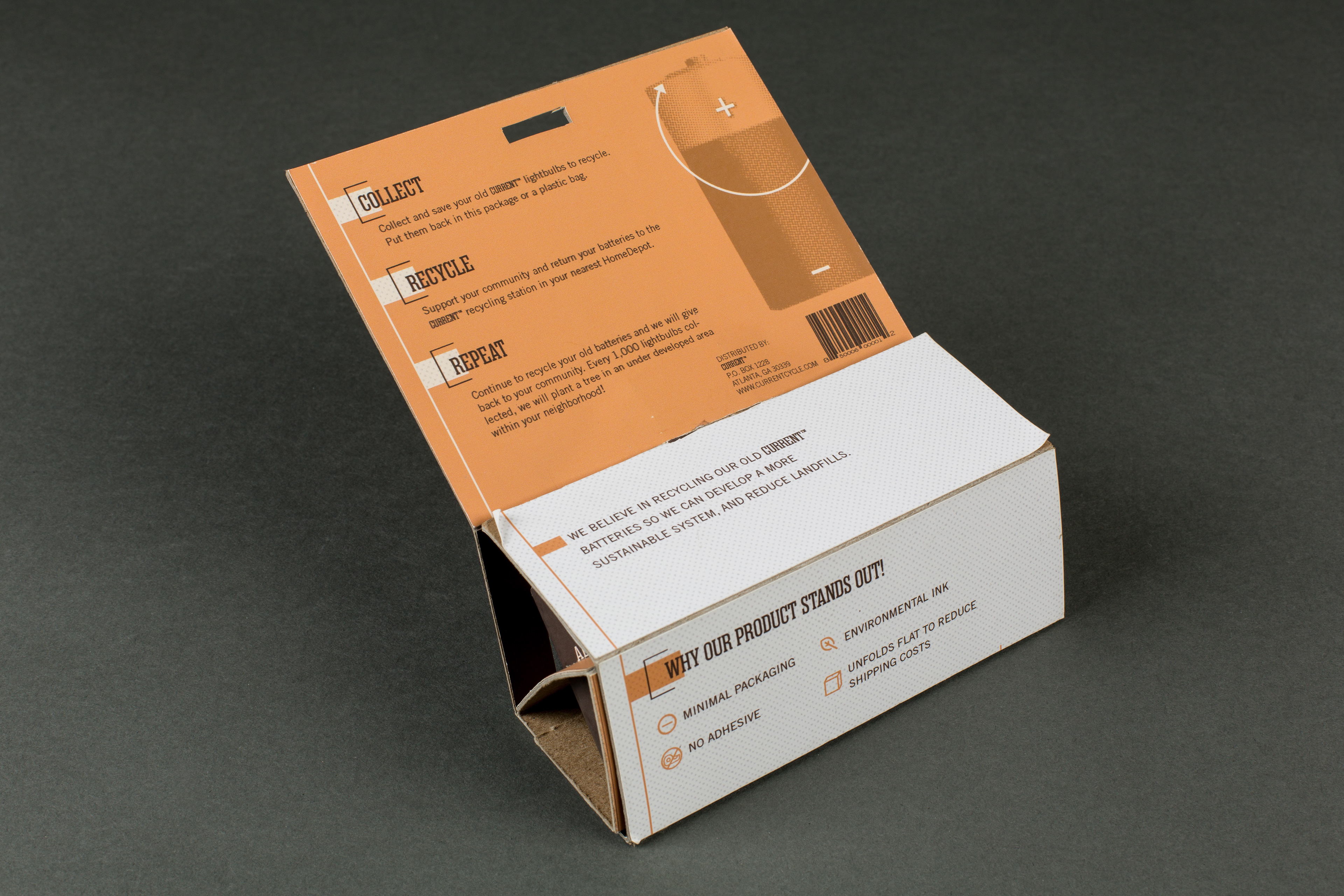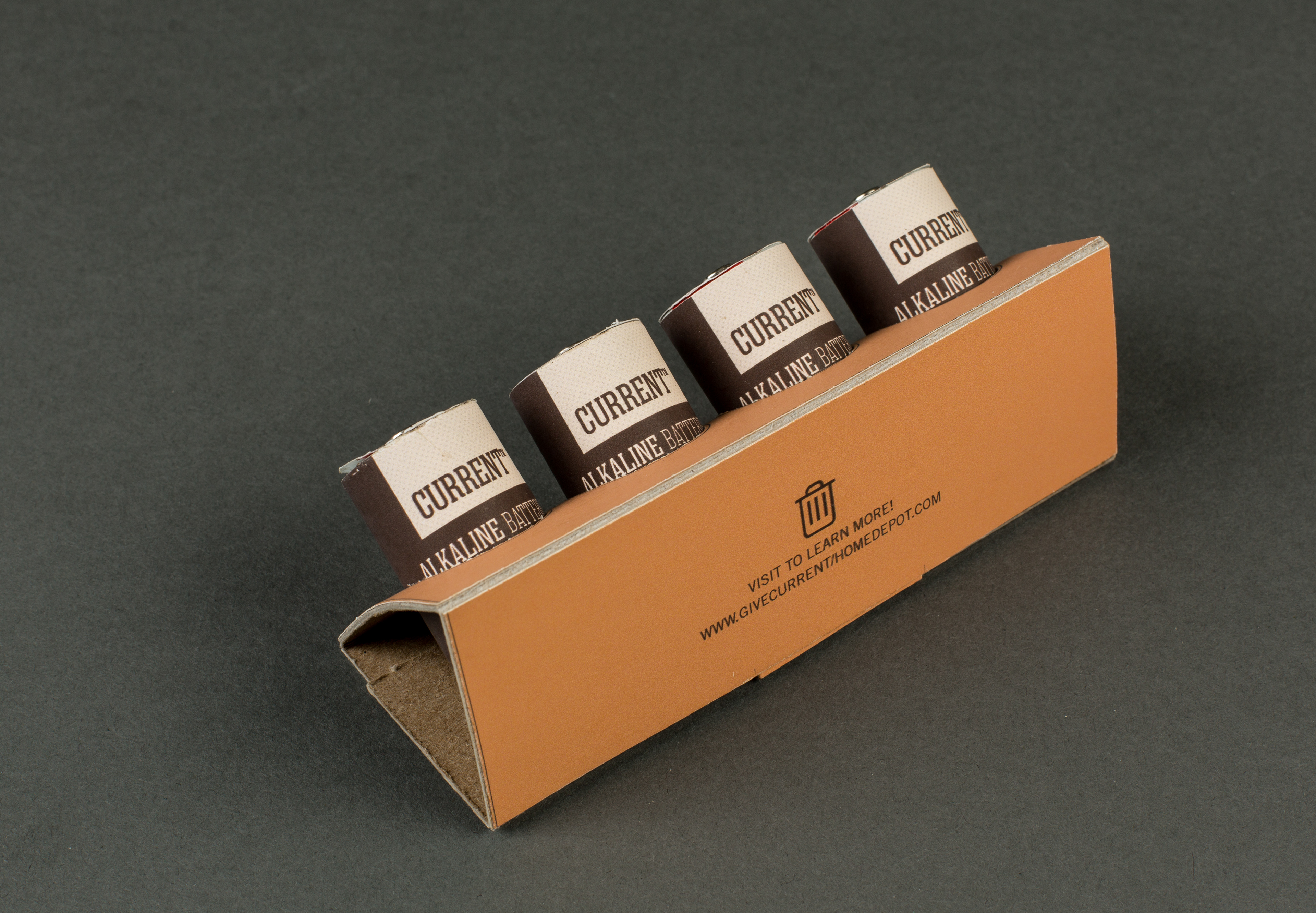 The Process —
The visual style created outlines everyday household items that use both light bulbs and batteries. The items are illustrated using outlines so you can see how the product is used, and maintains visual focus on the light bulbs or batteries

Content was also very important during this process. Using the right wording to keep the user engaged with the package and push for them to care and react to this cause was a challenge. I spend time doing user testing with prototypes of this packaging with variations of the content to understand how to best target the user.